A desert landscape, as if from another planet. A few lonely, rusty shipwrecks.
Low desert scrub grows around them to hold the sand together during the merciless storms.
Aralkum, the Aral Desert, is the bare seabed, the last thing left of the Aral Sea.
By weaving together different cinematic textures, the short film Aralkum re-imagines the dried-up Aral Sea, allowing an old fisherman to set sail one last time.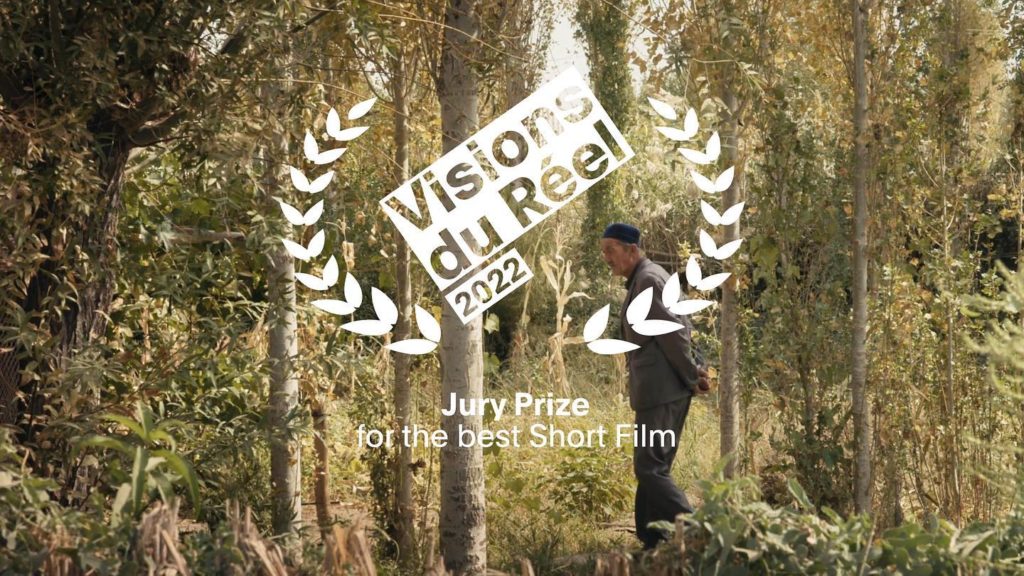 FESTIVALS

53. VISIONS DU RÈEL  – International Shortfilm Competition (worldpremiere)
*WINNER* Jury Prize Best Shortfilm
Nominated for DocAlliance Award
PRESS



The Aral "Sea" powerfully reveals the deadly impact of human activities—in this case, the intensive cultivation of cotton in the USSR—on an ecosystem.




Daniel Asadi Faezi (The Absence of Apricots, VdR 2018) and Mila Zhluktenko (Find Fix Finish, VdR 2017) film the shore's last inhabitants, who have lost their way of life to the desertification of their environment.


A beautiful and poignant work about our probable future.
–Emmanuel Chicon
The shortfilm prize goes to a film that opens a door on a landscape swept by human excess.
A poetic, political and aesthetic work where words and archives give birth to a sensorial experience on disappearance, loss, memory, oblivion, absence.
An unexpected and masterful cinematographic gesture that questions our humanity.
–Jury Statement VISIONS DU RÉEL
But the film also has an intense lyricism both visually and within its audio discourse, as we sense the sound of water while watching the sun set on (or rise from) the sand.
The filmmakers also distill the whole ecological dilemma of the region by simply reversing the motion of the sea's decades-old waves, as seen in archive.




– Nick Cunningham for BusinessDoc Europe


Read Full Article
with Uralbay Utegenov
producer, director, editor | Mila Zhluktenko, Daniel Asadi Faezi
producer | Fozil Yunusov
cinematographer | Sadriddin Shakhabiddinov
sound recordist | Fazliddin Musurmonov
music | Giovanni Berg
narrator |

Kallibek Nagmetov



sounddesign | Daniel Asadi Faezi
re-recording mixer, sounddesign | Andrew Mottl
color grading | Nicholas Coleman – OASYS Digital
title design | Paul Rutrecht
2022 | Uzbekistan, Germany | 13:40 minutes | Experimental, Documentary | Karakalpak with english subtitles
© O´zbekiston Kinematografiya Agentligi | Lotas Film | Daniel Asadi Faezi